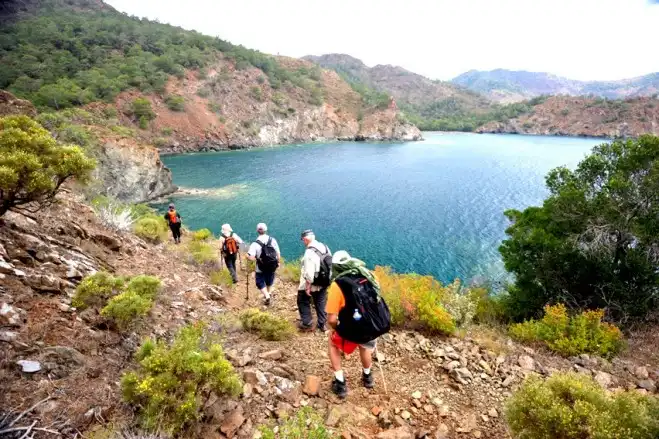 Historical and natural sites worth visiting in the area
» Chimera
» Phaselis
» Kekova
» Church of St. Nicholas of Myra
» Arykanda
» Termesos
» Aspendos
» Antalya Museum
Walking Trails
The 509 kilometer Lycian Way passes through Çıralı. Coastal, mountain and forest trails are all on offer. Together with other trails around Çıralı there are plenty of opportunities for day walks of varying degrees of difficulty as well mountain climbing. Villa Lukka is committed to the development of the trails and supporting these activities.
Boat tours to the surrounding bays and islands
» Sulu Island
» The historic site of Phaselis
» Three Islands
» Sazak
» Shepherd's Bay
Local Outdoor Markets
The lively and colourful Kemer and Kumluca markets have a great variety of fresh produce, clothing and souvenirs.
Massage and Turkish Bath
To help make your holiday even more relaxing enjoy a Turkish Bath or massage therapy by an expert therapist trained in various massage techniques. We would be happy to organize any of these activities.
Please ask at reception.
Villa Lukka, Ulupınar Village, Cirali, Kemer, Antalya, Turkey +90 242 825 73 76 / +90 533 650 92 50
Copyright © 2011 - 2015 / Designed by Ajansweb